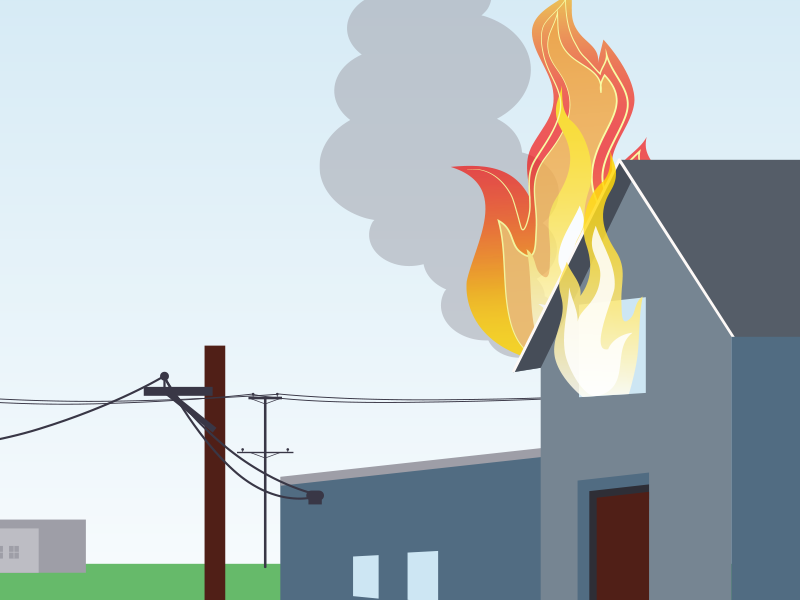 When approaching a structure fire, take these precautions to prevent contact with overhead power lines, service wires and energized objects:
Keep yourself and your vehicles, tools and equipment at least 20 feet away from ALL power lines, including the service wires that run from utility poles to buildings. (Service wires are NOT insulated; any coating on them is not insulation.)
Have a spotter monitor the placement of ladders and aerial equipment to maintain the maximum possible clearances from all power lines.
Be alert for sagging lines. Fallen or sagging service wires can energize gutters, fences and other conductive objects.
Keep yourself and any aluminum ladders clear of metal awnings, rain gutters and aluminum siding. Stay clear of metallic objects. Fire may compromise electric wiring inside walls, energizing these objects.